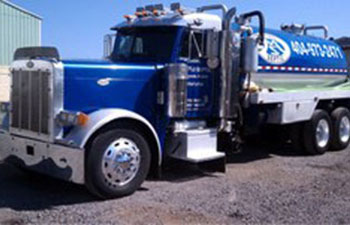 There are a number of homeowners and businesses in Georgia that rely on a septic system for wastewater disposal. While it works for many, especially those in rural areas of the state, it may not be the best plumbing system for every situation. Septic to sewer conversions can be performed by our professionals at Metro Septic and Plumbing. There are certain criteria involved and some cost factors to consider, as it can be a more complex job.
However, here are some common reasons why you may be a candidate for a septic to sewer switch:
You now have access to city sewer lines. There are many cases in which a home was once in a rural area that wasn't accessible to septic utilities. However, as the city has expanded, you may now have the option of connecting to the main city sewer.
You don't want to risk the consequences of a septic system failure. If keeping up with your septic tank maintenance and pumping is too burdensome, you may find yourself at risk for environmental damage and poor water quality from a tank that experienced failure. A sewer system can help you avoid the routine maintenance obligations and ease your concerns about a disruptive septic failure.
You are due or overdue for a septic tank replacement. If you are facing hefty costs to replace old pipes or the entire septic tank, now may be a good time to consider converting to a sewer system. This may give you more long-term advantages for your expense.
You may not have a choice. There are certain situations in which connecting to the city's sewer line is required. This is typically indicated by how many feet your property is away from the city sewer main. Our professionals can help you understand your local codes.
You want to increase your home's market value. It is very common for homeowners to convert their septic system to a sewer system to increase their home's marketability. If you intend on selling your home in the near future, you should know that sewer systems are considered more desirable in the real estate market.
Want to learn more about the cost or process involved in a septic to sewer conversion? Call Metro Septic and Plumbing. We always recommend services that are in the best interest of our customers, at the most affordable rate possible.