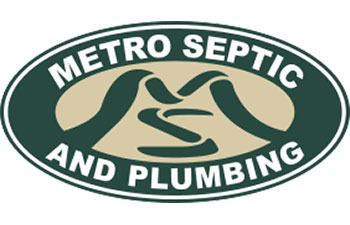 The new year is filled with resolutions to improve your budget, your health, your relationships and the environment. While you are making your list to quit bad habits and lose extra weight, don't forget about ways you can save water in your home this year. In fact, just by adding a few (or all) of the following water-saving tips, you can protect the environment as well as your budget! Discover how the following can reduce your monthly water bills in 2017. Some are surprising and easy ways to save.
1. Change the Way You Wash Your Produce
Instead of rinsing your fruits or veggies under running water, fill a large bowl with water and allow all of your produce to soak together. You can even recycle the water by using it to water your plants when you're done.
2. Choose a Shower Instead of a Bath
While it is certainly okay to indulge in a nice hot bath every once in a while, if you want to save water, step in the shower instead of the tub for bathing. A bath takes up to 50 gallons of water! To save even more water, shorten your shower time as much as possible and consider replacing your shower head to a newer, more efficient model.
3. Insulate Your Pipes
By taking the time to insulate your plumbing pipes, you can preserve heat and allow hot water to reach your shower or sink much faster. In turn, this saves your overall water consumption, as you won't have to waste water waiting for right temperature.
4. Invest in a Front-Loading Washer
If you don't already have a front-loading washing machine, this is a great way to make a long-term savings plan towards your water bill. Front-loading washers can save up to 10 gallons of water per load compared to top loading machines.
5. Consider a High-Efficiency Toilet
Even toilets are designed with greater efficiency these days. Modern models may carry an up-front cost, but the future years of savings are far worth it. Upgrade your flush and protect your wallet.
6. Look for Leaks
Just a tiny, slow drip from your faucets can produce significant changes in your water bill. It is wise to hire a professional plumber to check your system for leaks in the shower heads, toilets and faucets as you head into the new year.
7. Go Ahead and Use Your Dishwasher
You may think that doing the dishes yourself is an esteemed task. However, if you're trying to save water, you are much better off using the dishwasher. A typical dishwasher can save more than 10 gallons of water per load compared to doing the job by hand. If you do need to scrub a large pot or pan in the sink, try to avoid letting the water run during the entire cleaning process.
For more ways to save water and boost your plumbing operation this year, please give us a call at Metro Septic and Plumbing – your experts for all types of plumbing and septic services in North Georgia.