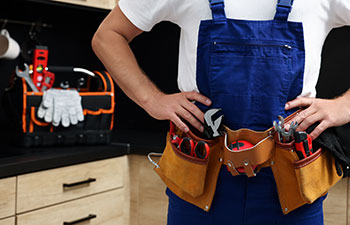 If you are a homeowner, you know firsthand how important it is to maintain your home. This includes your HVAC system and your plumbing. This will ensure that these systems remain efficient and expand their life cycles. One of the best things you can do is familiarize yourself with your plumbing system. You should definitely find our where the main water shutoff valve is and how to turn it off. Typically, main water valves are located in the basement, crawl space or outside of the home. Knowing this one fact can save you lots of money on your water bill as well as repairs to your home if a pipe were to burst.
The best way to deal with clogs and slow drains in your home is to prevent them from occurring in the first place. Investing in a hair trap to prevent soap scum and hair from entering the pipes can go a long way in preventing clogs in your bathroom drains. Refraining from pouring grease and other fats and oils down the garbage disposal in the kitchen can help to prevent clogs in your kitchen sink. You should also refrain from pouring coffee grounds down your disposal as they have also been known to cause clogs.
Another preventive measure you can take is to pour a mixture of ½ cup salt, ½ cup baking soda and ½ cup vinegar down the drain, followed by two quarts of boiling water, once a week. If you have tried all these preventive measures and you are still encountering clogs and slow drains, it may be time to get a professional involved. A professional plumber can diagnose the problem and recommend the most appropriate remedy to deal with your plumbing problems and prevent them from happening in the future.