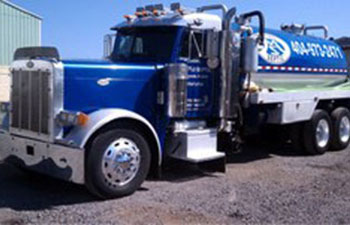 When it comes to cleaning the drains in your home, often times homeowners do what they can to avoid calling a plumber. In an effort to save a few bucks, many homeowners try to do it themselves and make the same common drain cleaning mistakes. Oftentimes, DIY drain cleaning maneuvers can cause more harm than good. Here are the top things to avoid doing when attempting to clear clogged drains in your home:
Don't use a garden hose: It is a common misconception to think that using pressurized water from a hose can flush out a clogged pipe and unclog a drain. This typically never works, makes a bigger mess and it can actually damage your pipe. Do yourself a favor and leave a garden hose outside where it belongs.
Drain Augers: Augers can be effective and useful in the hands of a qualified plumber or someone who knows how to use them safely. Inexperienced homeowners using a drain auger can quickly damage pipes. Drain augers don't work clearing clogs in large piping.
Chemical Drain Cleaners: Although sold in most hardware or convenience stores, chemical drain cleaners are extremely hazardous. Ironically many chemical drain cleaners simply are not capable of removing solid obstructions. These strong chemicals are toxic and can damage pipes if not used properly.
Coat Hangers: In an effort to clear a drain a homeowner may try to use a straightened coat hanger or a similar object to unclog a drain. This method is ineffective and frustrating. Many homeowners get the coat hanger stuck in the pipe which can cause even more damage.
Unless you are a plumber, are married to a plumber or have experience in plumbing, we do not recommend disassembling piping to find an obstruction. If you have a stubborn clog that you cannot see, you are more likely to damage your pipes trying to find it yourself.
It is a good idea to have your pipes cleaned and inspected regularly– at least annually or every other year. Reputable plumbing professionals can perform drain cleaning and plumbing inspections quickly, safely and affordably.