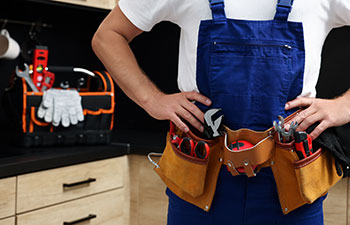 When it comes to home ownership there are many things that you may or may not feel qualified to tackle on your own. When plumbing is involved, many people wonder if doing it themselves could save time and money. To help you decide whether you can tackle a plumbing job on your own or if you need to call in a plumbing professional, consider these most common plumbing questions. These four mistakes and assumptions constantly lead homeowners into an overflow of plumbing dilemmas.
Do I need a permit for the job? If you decide to add a new basement bathroom, or move existing plumbing, you probably need a permit. If a permit is needed and building codes must be followed, we always recommend calling an experienced plumber. Reputable plumbers can help or will handle/file permits and will know how to complete the plumbing job to code. When adding new or changing existing plumbing, it's almost always worth it to get help form a professional plumber.
Can I fix a problematic clogged drain? Probably the most common call for plumbers is clogged drains. Many homeowners usually attempt to fix a clogged drain on their own prior to calling for help. Simple drain clogs are one thing, but persistent, problematic drain problems are an entirely different story. The problem with DIY clogged drain attempts is that often time's homeowners make the problem worse rather than fixing the clog. If you are experiencing a problematic clog it is always better to seek the help of a trained plumbing professional.
Is it time to replace my shower valve? We know, you can watch DIY videos on You Tube and other internet sites, after all – how hard can it be to replace w shower valve? The problem with DIY shower valve replacement is the severe damage that can happen to the walls that house your shower if you don't do it correctly. It may seem simple, but faulty shower valve replacements can lead to costly repairs.
Why is my toilet backing up into my shower or tub? If you are having backup problems, you are most likely experiencing main line problems. There is DIY equipment to fix main line problems; however using this equipment incorrectly can magnify the problem dramatically. Don't take your chances with main line problems in your home; call a plumber at the first sign of a backup.