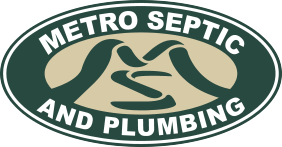 Your pressure regulator is probably not a plumbing component that you often think of – unless it is not working properly. Pressure regulators are designed to bring the water pressure down to a safe level before it reaches your home. It is located near the main water line valve. Just like any other part of your plumbing system, your pressure regulator can malfunction. This can be due to simple wear and tear over time, a faulty installation or other issue.
While you may not physically check your pressure regulator on a routine basis, you should know how to detect common problems. If your water pressure is too high (over 75 psi) or too low, your regulator may need to be replaced. You'll feel the effects of a poorly performing pressure regulator in your home.
Too High
If your water pressure is over 75 psi, you may notice one or more of the following in your homes?
Water Hammering in the Walls (pipes rattling or loud knocking)
Dripping Faucets
Running Toilets
Burst Pipes/ House Flood
Ruptured Washing Machine or Icemaker Line
Too Low
It is also possible that your pressure regulator is bringing down the pressure too much or working inconsistently. In such cases, you may find that your hot water runs out too quickly or the water goes cold when the washer or other water-using appliances are running.
At Metro Septic and Plumbing, we can check your pressure regulator and ensure your water pressure is safe and efficient for your home. If you suspect a problem, please call one of our professionals sooner rather than later to avoid costly problems. For more information on pressure regulator repairs or to learn the potential lifespan of your plumbing system, we can help!