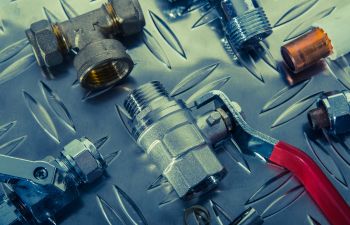 Heading out of town this summer for a family getaway or relaxing vacation? In the hustle of packing and getting someone to get your mail or feed your pets, don't forget to prepare your plumbing for your absence. Failure to do so can lead to costly plumbing emergencies, which can be a detrimental end to a nice summer vacation.
Follow this checklist to prevent and minimize plumbing problems while you are away:
Make sure all outdoor faucets are completely turned off. Just a small drip from your water hose can rack up your water bill.
If you are going to be gone an extended amount of time, consider turning off the main water supply in your home. This can eliminate the potential for undetected plumbing leaks.
Lower your water heater setting. Go ahead and take advantage of some energy bill savings by changing your water heater to the lowest possible setting.
Schedule a professional to come out for routine plumbing maintenance. This is especially important in regards to your sump pump. Making your sump pump is working properly before you leave can give you peace of mind that you won't come home to a flooded basement.
Enlist some help. It is a good idea to ask a neighbor or friend to keep an eye on your house and monitor your plumbing while you are gone. You may even want to consider a water security system if you are especially concerned about plumbing mishaps in your absence.
At Metro Septic and Plumbing, we want to help our customers avoid plumbing repairs as much as possible. This includes taking extra precautions to protect your water system while you are on vacation this summer. To schedule a plumbing inspection before you hit the road, call us today!