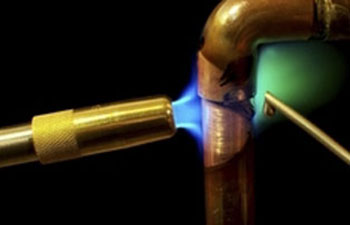 The realization that you have a leak in your plumbing system can be a daunting feeling. After all, you have plumbing pipes that run throughout your entire home, including the walls, floors and lawn ground. Since no pipe is exempt from getting damage and causing a leak, the process of detecting a leak can be time-consuming, destructive and arduous.
For many homeowners, the first indication of a leak is their monthly water bill. If your water utility cost suddenly spikes, it is time to investigate.
Look For Outward Signs – Take a slow stroll around your home and property. Do you notice areas of dampness or see water damage? Do you smell mildew or mold anywhere?
Stop Using Water and Watch Your Meter – If an external inspection of your home didn't reveal the leak source, you can then try stopping your water usage for a period of time. Make sure that you also turn off appliances in your home that use water (even the automatic ice-maker). After a period of time (maybe 2-3 hours), go check your water meter. If it has changed despite you not using any water in your home for that time, your leak is confirmed.
Hire A Professional – If you know you have a leak but can't find the source on your own, it is time to hire a plumber who is equipped with the professional equipment to investigate your pipes without ripping up your floor or tearing down your walls. A plumbing expert uses high-tech camera technology to inspect nearly every inch of your plumbing system without disrupting your property. Once the leak is found, it can be repaired in the most effective and conservative way.
Consider A Water Sensor – If you find yourself plagued by frequent plumbing leaks or you just want the extra peace of mind, you may want to invest in a water sensor. These devices are a proactive way to detect hidden leaks, and some can even shut off your water supply when abnormal moisture levels are present.
Think you have a leak? Call Metro Septic and Plumbing today. We offer prompt service and affordable rates.