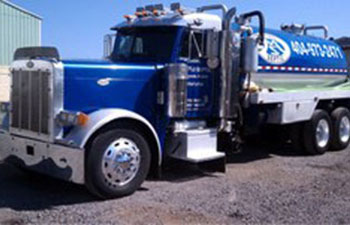 Not only is it inconvenient and frustrating to wait for your hot water to reach the sink or shower, but it also wastes gallons of clean water each time. Considering that an average household takes four showers per day, it can add up to thousands of gallons per year of wasted water each year. Fortunately, there is a plumbing solution that can save you time and money when it comes to your hot water. A simple installation of a hot water circulating system in your home can provide significant benefits towards your energy savings and your frustration levels.
Most plumbing systems are designed so that water is pumped from the water heater through pipes to the tap. The problem is that once the tap is turned off or the hot water is not being used, that water sits in the pipes and cools. Thus, the next time you want hot water, you have to wait for newly heated water to reach the tap.
A hot water recirculating pump is a simple way to upgrade your system and get immediate hot water and save money at the same time. There are different types of hot water recirculating systems, and a professional can help you determine the best fit for your home. Metro Septic and Plumbing installs Watts hot water recirculating systems, a leading product that connects easily to existing plumbing. This simple addition can save customers up to 15,000 gallons of water per year and give them a 10% savings on their water bill!
In many cases, a small crossover valve is installed under select sinks, usually the furthest from your water heater. This is a temperature-actuated valve that allows the cold-water line to temporarily become a hot-water return line. This can be an on-demand system that solves your time and money problems instantly.
When the pump is activated, hot water circulates through the trunk lines. The crossover valve opens when the water temperature falls below 95 degrees. It allows cool water resting in the hot-water lines to flow into the cold-water lines. When the water reaches a set temperature, usually 105 degrees, the valve closes.
If you are interested in this simple investment to save your water bill and your time waiting on a hot shower, please call the experts of Metro Septic and Plumbing. We can find a solution for your home!