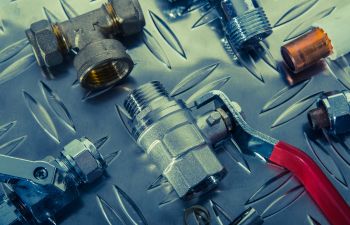 If you are a homeowner, you know firsthand that clogs can happen in your toilets, sinks and showers, usually at the most inopportune times. Fortunately, many simple clogs can be fixed with a plunger or toilet auger. However, clogged sewer lines are much more complicated to fix and definitely require the expertise of a plumber. A sewer line clog is a serious problem since it can lead to raw sewage backing up out of the drains, causing significant damage to your home. So how do you know whether it is a simple clog or a clogged sewer line?
There are a few signs that could indicate a clog in your sewer line. Water backing up around a drain or a toilet, water pooling around a floor drain and a gurgling sound coming from the drains are all red flags that there may be a clog in your main sewer line. If you smell raw sewage in your home, this is also an indication of a main sewer line clog. Understanding and responding quickly to these warning signs can help to stave off severe sewer and plumbing issues, before they damage your home.
In many cases, sewer line clogs are caused by tree roots that grow into and damage the pipes. This is especially common in older homes. If you suspect a clogged sewer line, it is time to call a plumber. Most plumbers will first attempt to clear the clog by running a cable (drain auger or snake) through the pipe to clear the clog. If this is not successfully, they may recommend a camera inspection to correctly diagnose the problem and pinpoint the exact location of the clog. A camera inspection will enable the plumber to accurately diagnose the problem so they can then come up with the most efficient and effective solution.
If you are noticing signs like water backing up or pooling around a drain or gurgling sounds coming from your drains, your house is trying to tell you something! Don't risk damaging your home by ignoring these telltale signs. Instead, call a reputable plumber in your local area today!