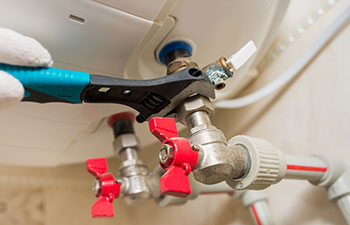 With an increased focus on reducing energy costs, tankless water heaters have become a very popular alternative to traditional water heaters. If it is time to replace the water heater in your home or business or if you are building new construction, you may be wondering about the pros and cons of investing in a tankless water heater. Here are some things you should consider:
Cost – traditional water heaters typically cost somewhere between $300 and $500 while tankless water heaters start at about $1000. When considering this additional upfront cost, you must also consider the continued cost savings on your energy bills over time.
Efficiency – traditional water heating systems heat water in a tank that is just standing by idly waiting for someone to need hot water. While it is sitting in the tank, this water needs constant reheating. In contrast, tankless water heating systems provide hot water on demand, instantaneously. This way is more efficient since it does not waste energy by heating unsused water.
Lifespan – a typical tank water heater is estimated to last anywhere between 10 and 13 years. In contrast, a tankless water heating system is estimated to last up to 20 years. This may be a good investment if you planning to stay in your home for a long period of time.
Space – tankless water heaters are significantly smaller than traditional tank water heater systems and take up substantially less space. This can be a huge advantage in buildings where space is at a premium.
Output – a large, traditional tank water heating system can store anywhere from 40 to 60 gallons of hot water at a time. This is enough to keep your showers, laundry and other hot water needs properly supplied for a long period of time. In contrast, a tankless water heater has a throughout limit. If you have a large family and everyone is using water at the same time, a tankless water heater may not be the best choice for your family.
These are just a few things to consider when deciding whether or not to invest in a tankless water heating system. If you have additional questions or if you need help determining which type of water heating system is right for you, contact a licensed and qualified plumbing professional in your local area for advice.