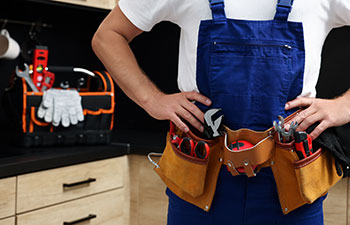 When it comes to water pressure in your home, the more the better – right? So what exactly is a Pressure Regulator Valve (PRV) and why would anyone want one? The truth is, your appliances and fixtures can only withstand so much pressure. In exchange for a good strong shower, you may be shortening the life of your dishwasher or other water-using appliance. Many homeowners are unaware of the discreet damage that their high water pressure is slowly doing to their home appliances. Even the most expensive appliance models are vulnerable to this kind of wear and tear.
Just like your appliances, reducing your water pressure can protect your plumbing fixtures too. While this certainly doesn't mean you have to endure weak, trickling water out of your faucets, it does mean that you need to be aware of the right balance. If you are okay with buying a new appliance or sink fixture sooner than you would otherwise need to in an effort to have a more pressurized shower, that is certainly up to you. Remember, however, that you will also be saving on your water bill if your lower your water pressure.
At Metro Septic and Plumbing, we help customers find plumbing solutions that can meet both their wallet and comfort needs. If you would like to extend the life of your appliances and fixtures, consider a Pressure Reducing Valve installation from Metro Septic and Plumbing. We can accurately access your current water pressure and explain the pros and cons for reducing it.