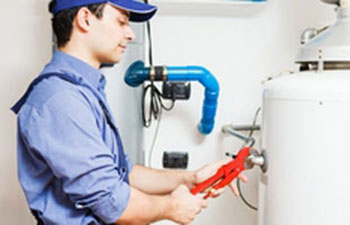 Most homeowners ask the same thing, "What can I do to ensure my house is in good working order when it comes to the plumbing?" The best advice a plumber can give you is to perform a visual inspection of your home's plumbing at least twice a year. Often overlooked, this simple maintenance routine can help you notice signs of a potential plumbing problem and help keep any larger plumbing issues at bay. Here is a quick breakdown of how to do a regular visual inspection.
First and foremost, it's important to notice of any changes or abnormalities including:
Look for any signs of leaks where exposed pipes are present. If pipes are confined to walls or the foundation, look for watermarks coming through the wall, floor or ceiling. Act quickly if you see any accumulation of water or puddles.
Look for signs of corrosion. If corrosion is happening in your home, you will notice greenish stains around copper and brass pipes even around valves. On steel pipes, the color will be more of an orange or yellow stain.
Check the tank of your toilet from time to time. Check for broken parts or parts that are rusting. If you notice any problems, toilet repair and replacement parts are easy to install and should be replaced right away.
Cracked or broken flooring (tile) could be a result of water pooling beneath the floor.
Look for mildew near any of your plumbing. Mildew is a sign that water is seeping through somewhere it should not be.
Check your water heater for signs of rust.
Inspect washing machine hoses for cracks.
Look for areas of caulking that are no longer sealed and reapply to make a tight seal.
Check the spot where the sewer pipes leave your home to make sure no leaking is taking place.
If you come across any areas of concern, call your trusted plumber to remedy your issue before it becomes a major plumbing problem.