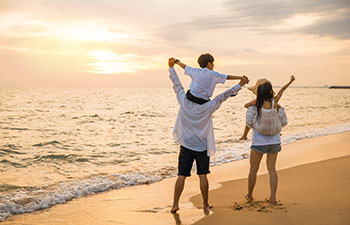 It is November and the holiday season is upon us. The holiday season is great time for getting together with family and friends. The holiday season is a terrible time to have plumbing problems in your home!
If you are like many Americans, you will be hosting a myriad of family members and friends at your home during the holiday season. While having guests in your home is lots of fun, it can also put excess demands on your plumbing system. More people means more showers, more flushing toilets and more garbage going down the disposal. Is your plumbing system ready for the excess demand that will be placed upon it during the holiday season? If not, schedule your plumbing service now. The last thing you want is to experience plumbing issues with a house full of company!
If your drains and toilets are running slowly, this could be a sign of a problem with your main sewer line. This can be diagnosed with a camera inspection and may be able to be fixed using hydro jetting technology. Hydro jetting is an extremely efficient method for clearing clogs in pipes and sewer lines that does not involve digging. It involves the use of highly powered water to remove clogs.
If your plumbing system is old or if you have an older home with large trees growing on your property, this can also cause problems with your main sewer line. When tree roots grow into your sewer line it can cause breakage and blockages. In some cases, the blockage may be cleared with hydro jetting. In cases where the pipes have been completely compromised, replacement may be needed to adequately address the problem.
If you have noticed plumbing issues in your home but have not yet consulted a plumber, now is the time to act. Schedule your plumbing service today so you can enjoy and fun and relaxing holiday season with your family and friends.