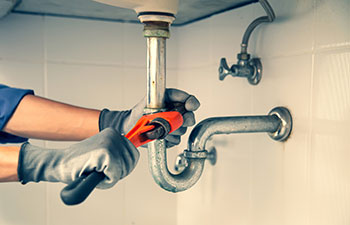 A plumbing clog could be as minor as grabbing your plunger and unstopping your child's bathroom toilet. However, clogs can also happen in your main sewer line. These are the clogs that cause disruptive problems and require a professional plumber to fix. The main sewer line carries all of your wastewater and raw sewage away from your house. These are exterior drain lines that are very important for your internal plumbing operation. If these main lines get stopped up, you may experience a backup, which regurgitates wastewater into your home's interior plumbing fixtures – a messy, smelly and costly issue.
Here are a few telltale signs that you've got a main sewer clog on your hands, and not just a simple stopped up toilet:
Multiple plumbing fixtures are clogged
Weak flushing and slow draining in bathtubs, sinks and toilets
Odd reactions between plumbing fixtures, such as water backing up in the tub when you flush the toilet or the toilet overflowing when using your washing machine
Foul sewage odor coming from drains
If you suspect that you have a clog in your main sewer line, it is best to act fast. The longer you ignore it, the worse it will get. Floor damage from water overflows and leaks can happen as well as cracked or busted pipes. Save yourself the time and money by calling the professionals of Metro Septic and Plumbing, We deliver honest, prompt and affordable clogged drain repair. Our experts are equipped to handle all types of plumbing problems, including sewer and septic systems.