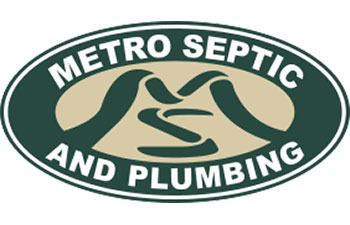 Does your family have to stagger showers due to hot water problems? Or perhaps you face a steep energy bill every month to support heating water in a large business? You might want to consider the benefits of a tankless water heater. These types of systems have been around for years but have recently gained more attention in the United States. Tankless water systems are not for everyone, but they can certainly deliver profound advantages for some.
As obvious by the name, a tankless water heater system does not have a storage tank for hot water, with the heater being capable of providing an endless supply of hot water on demand, to every fixture in the home. Tankless heaters are designed to only heat water when it needs to be hot as compared to traditional water heaters that heat and store large amounts of water 24 hours a day. What does this mean for you? Huge benefits in cost savings, longevity and reduced space requirements.
Metro Septic & Plumbing's professionals can help you determine if a tankless water heater is right for your home. If saving costs is your primary goal, there are also EnergyStar models available in traditional water tank units as well. In many new construction homes with access to gas, tankless water heaters are often the best option.
Here are some of the benefits of having a tankless water heater in your home or business:
Less space. While traditional water heaters are large and floor mounted, tankless systems are compact and are often wall mounted.
More reliable. With tankless systems, you do not have to worry about complications such as leaking and rusting.
Save money on energy bills. Since tankless models only heat water on demand, they can save average households about $100 or more per year.
Durable. Tankless water heaters can last for 20 years or more. Although the initial cost is higher, they most likely will pay for themselves over the course of their lifetime.
Considering that an estimated 20% of a home's total energy costs are related to providing hot water, it is worth your time to research the most energy-efficient method. What is right for you may not be the best for your neighbor, so make sure to ask a professional for help.