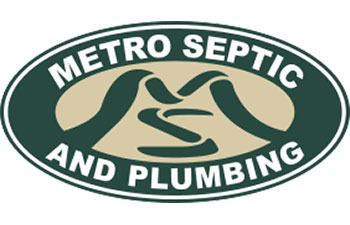 Summer is a popular time to sell a home. We know your list is long when it comes to preparing your home for sale. However, in your efforts to repaint walls or deep clean the kitchen, don't forget to prepare your plumbing system too. There are many plumbing problems that could reveal themselves during a home showing, ranging from water stains on the ceiling that suggest a leak to slow flushing toilets that indicate clogged pipes.
By handling the following plumbing concerns, you can maximize your home sale's potential:
Replace Old or Outdated Plumbing Fixtures – You'd be surprised at how much value is added to your home by simply upgrading your shower head or replacing a sink faucet. Home buyers notice these small but valuable plumbing fixtures. Not to mention, a new toilet seat can dramatically freshen up a bathroom.
Take Care of Minor Plumbing Repairs – Do you have a small leak in the kitchen sink or broken toilet handle in your master bathroom? These are minor things you may be willing to live with. However, they can add up to pose a major threat to your home sale. Go ahead and invest the money in repairs or do them yourself if you are confident in your plumbing skills.
Take Note of Odors – It may be hard to detect a sewer or septic odor in your home if you've dealt with it for a long time. However, the smell will be very noticeable to a first-time visitor. More importantly, a foul plumbing odor is a major warning sign of a leak or backed up septic tank.
Clean Your Drains – Make sure all of your home drains are running smoothly. If your drains are still sluggish after using a home draining cleaner, call a professional. You may need a hydro-jetting service to effectively clear your pipes of buildup or debris.
Schedule an Inspection – Last but not least, make an appointment with a professional plumber to inspect your system. If you have a septic tank, now is a good time to get it pumped and inspected. An inspection can detect hidden leaks, check water pressure, evaluate your water heater and give your system an overall checkup for optimal health.
Don't let your plumbing problems cause "buyer beware." Instead of waiting until a walk through or negotiations to address plumbing issues, go ahead and be proactive. Your plumbing system is one of the most important systems in your entire home – it makes sense to pay attention to it if you want your house to be competitive in the real estate market.
Need help preparing your pluming system for a home sale this summer? Call Metro Septic and Plumbing. We can handle all of your plumbing concerns with affordable and prompt service.