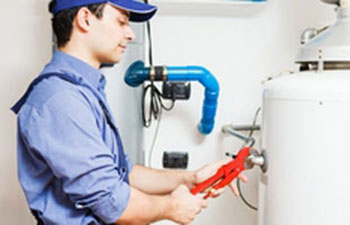 While you may not give it much thought, your water heater is one of the most important appliances in your home. Few of us could survive without hot water. Not only does it provide a more comfortable shower and cleaner dishes, but it also accounts for up to 20% of your energy bill. This vital appliance is also surrounded by a set of specific codes and regulations, including those from your city, state and federal government. Here are a few reasons why these regulations exist:
Proper Installation

In most cases, your water heater requires a valid permit for installation. It is best to have your unit installed by a licensed plumber because a poorly installed water heater could compromise its efficiency and even pose a safety threat to your home.

Better Energy Efficiency

The U.S. Department of Energy put out new regulations in 2015 that require water heaters to be more energy efficient. In fact, units with more than 55 gallons of capacity must improve their energy efficiency by close to 20 percent! Energy efficiency isn't just about saving you money; it is also a government regulation.

Venting

Nearly 50% of U.S. water heaters use natural gas. Therefore, they bring a risk of carbon monoxide poisoning to the home. To lower this risk, proper venting rules must be followed. These codes require that the water heater's ventilation system is properly located in the home and made of the right materials.
At Metro Septic and Plumbing, we carry deep knowledge in Georgia water heater regulations and codes. We are happy to educate you on your specific local jurisdictions as well. When in doubt, please give us a call and let one of our professionals conduct a water heater inspection. We want to make sure your plumbing system is efficient and safe for your family!