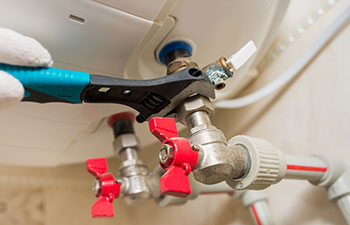 If you are considering a new water heater for your home, there are many factors to consider. Beyond choosing between gas or electric and between a point of use or whole house unit, you will also need to decide whether or not you want a traditional high-capacity water heater or a tankless water heater. A plumbing expert from Metro Septic and Plumbing can assess your home's specific needs and help you determine which type makes most sense for you. To help you get started on the right track, here are some differences of a tankless versus a conventional tank water heater.
Conventional water tank water heaters stores constantly heated water in an insulated tank until it is needed. The capacity ranges from 20 to 80 gallons. In contrast, tankless units do not store water. Instead, the water is heated by running it through coils on an as needed basis. In general, tankless systems are known for the following benefits:
Frees up floor space since it can hang on the wall
Excellent option for homes that are only occupied part-time
Reduce energy consumption by as much as 30%
Tankless water heaters do require a larger upfront investment, but the energy savings that they offer tend to quickly offset this downside. It does require a space that is ventilated, and it is not best for heavy hot water usage. While a tankless water heater may not be right for everyone, our Metro Septic plumbers can certainly help you decide if this energy-saving option is the best fit for your home or business.